All 3 up in the featured image, smash, smash, smash (in that order).  There is a tricky one in this dump, I'm just going to say "Pass." and you can try to figure out why.
---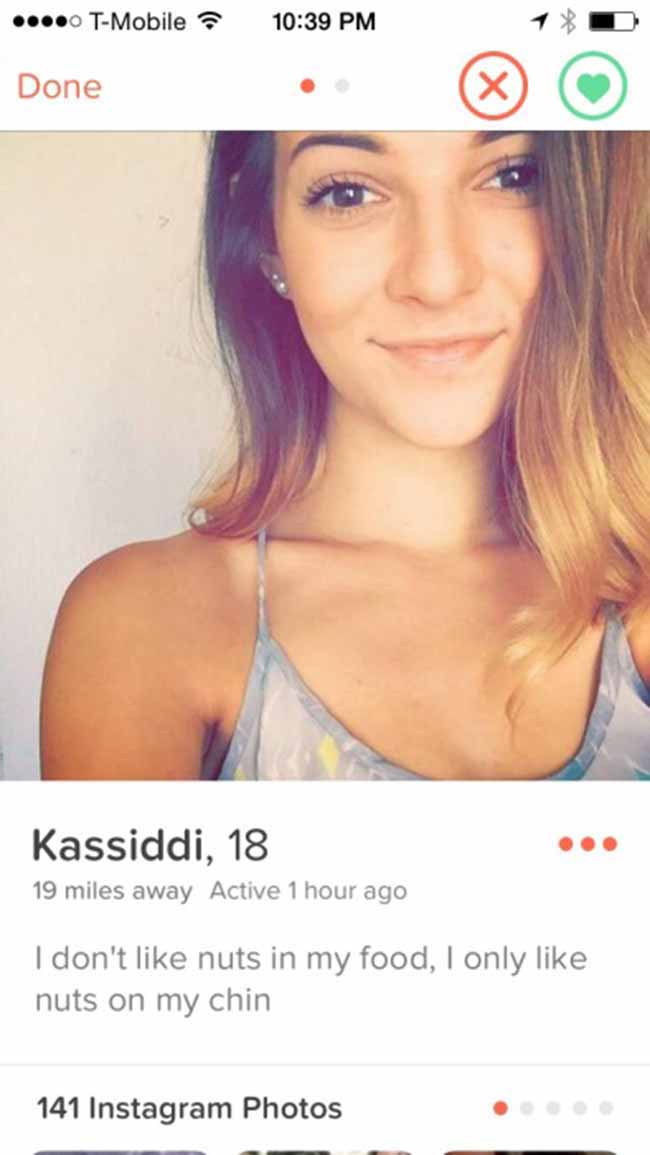 Smash, but get nudes first, questionable chest area.
---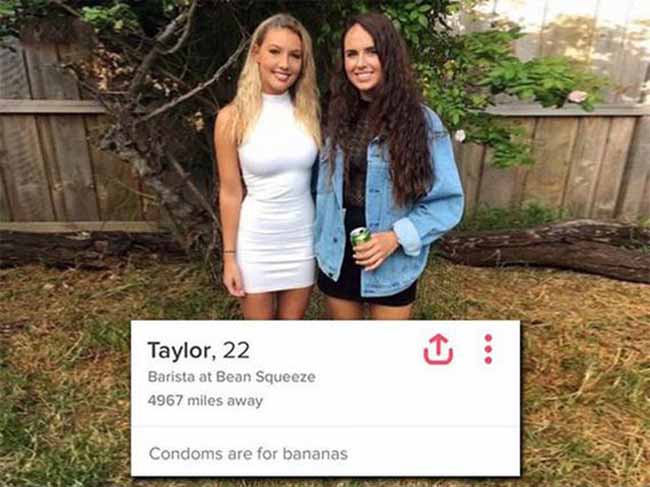 We're going to try to start doing these on a weekly basis.  If any of the female fans are confident enough, snap a screen capture of your Tinder/Ok Cupid/Plenty Of Fish/Craig's List profiles, and if we get enough of them we'll do a Smash or Pass TTG Fans Edition.  RE: the featured image… If condoms are for bananas, consider me an eggplant.
---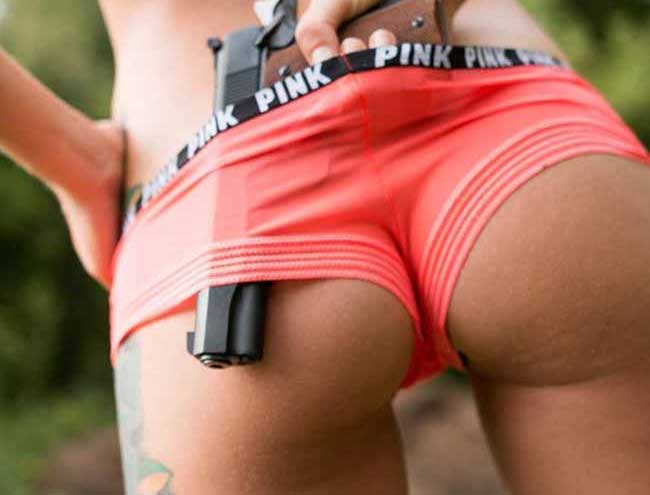 Swipe left on some and right on the ones you like or swipe right on everything and decide after the match if she's worth the effort. Everybody has their own strategy when it comes to Tinder. Which of these would you swipe right on?  Featured image, that's gonna be a smash from me dog.
---
---